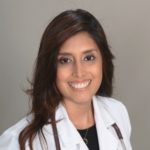 Jessica A. Altamirano, MD – Miami
Dr. Jessica Altamirano received her medical degree from the Universidad Catolica Santiago de Guayaquil in Guayaquil, Ecuador. Her foreign training, which exposed her to learning about tropical illnesses and other endemic infections of the region, was fundamental in carving out her interest in infectious diseases. After graduating from medical school, she worked for a year as a House physician in the Clinical Immunology/HIV departme...
read more
Luz Aida Ospina, DDS
Dr. Ospina has joined CAN Community Health and is now part of our team of healthcare providers. We are updating information and scheduling a photographer. Please Check back soon for more information....
read more